"Finance Fund is a reliable financing partner we trust."
Dave Gibson
Senior Vice President, PNC Bank
Freeport Press purchased a state-of-the-art digital printing press to enable the family-owned printer to produce publications more quickly, expand operations and add 40 jobs.
Finance Fund Partners with MidAmerican Global Ventures to Offer EB-5 Financing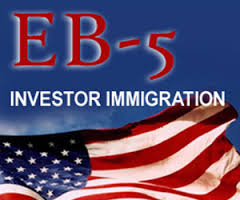 Finance Fund is among eight regional economic development organizations partnering with MidAmerican Global Ventures, LLC to offer EB-5 financing for job-creating projects in Ohio.
Congress created EB-5, also known as the Immigrant Investor Program, in 1990 to stimulate foreign investment and job creation in the United States. Qualified foreign investors are eligible for an employment-based visa, called an EB-5 visa, if they make a minimum investment of $1 million in a commercial enterprise that creates at least 10 new full-time jobs. In rural areas or areas with high unemployment, investors must invest at least $500,000 and create 10 jobs.
GETTING STARTED: I AM A...