"Finance Fund is the reason we are still operating today."
LaShona DeVolld
Director, Noble Learning Center
Finance Fund provided a grant that enabled Noble Learning Center to renovate an abandoned 15,000 sq. ft. National Guard Armory building.
Ohio New Markets Tax Credit Advocacy Day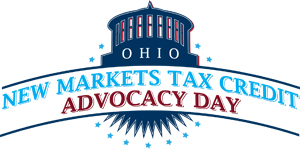 A coalition of seven community development entities (CDEs) from throughout Ohio will meet with state legislators on Feb 4, to demonstrate the positive economic impact of Ohio's New Markets Tax Credit (NMTC) program and discuss ways to streamline and improve that program.
GETTING STARTED: I AM A...
IMPORTANT DATES

2014 Annual Spring Conference
Sheraton Columbus at Capitol Square


Housing Ohio 2014 Annual Conference
Sheraton Columbus Capitol Square